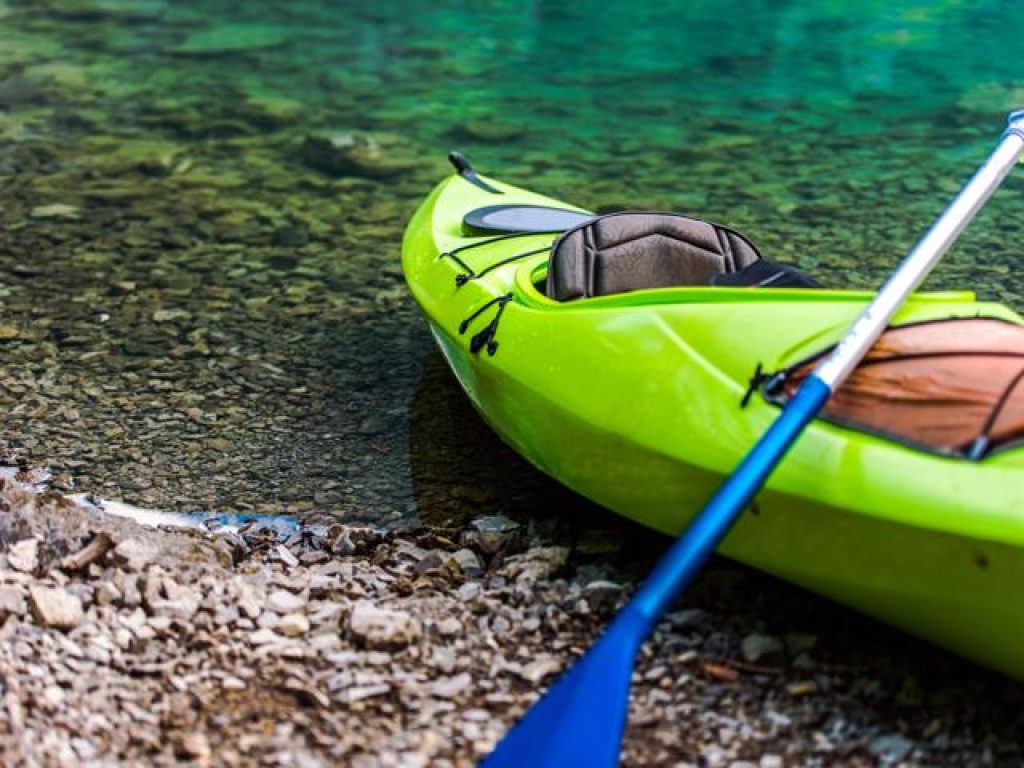 Kayaking is a great outdoor activity that can be enjoyed year round in many places. Before you rush out to buy a kayak and hit those rivers, lakes, and oceans, you should learn how to choose a kayak. There is no one-size-fits-all kayak and you need to know a few things before choosing a kayak. Making that choice can be a little tricky. Below, eight different types will be discussed along with the features that make them best suited for certain water and conditions.
How to Choose a Kayak
The first thing you need to do when choosing a kayak is to determine what type of water and conditions you'll be kayaking in most of the time. That will determine the features you'll need on your kayak to keep it safe, comfortable, and fun.
Flat Water Kayaking
Recreational Kayaks
"Flat water" is the term used to describe areas where the water is calm and there's protection from wind. You'll want to use a recreational kayak for these waters if you're a novice. They feature:
easy entrance and exit, which is great if you'd like to take a swim in the calm water
wide seats, which makes them pretty stable
durable construction in case you bump into river shoals and such
These kayaks are the most common type and are great for a relaxing outing on the water, especially if you're a beginner.
Touring Kayaks
Another type of flat water kayak is the touring kayak. This type of kayak is made to be used for longer periods of time by serious paddlers. In other words, it's not for beginners. They have a sealed bulkhead behind the paddler and an open bulkhead in the bow.
Open Water Kayaking
Whitewater Kayaks
Whitewater kayaks
, sometimes called racing kayaks, are used in extreme conditions. The shell is manufactured to be harder and stiffer. This allows it to move faster through the water and also to be scratch resistant should it hit rocks or other obstacles in the water. They're also made to be highly maneuverable.
While less maneuverable than whitewater kayaks, sea kayaks were designed for speed and stability to deal with waves. The hulls are generally flat and long.
Surf kayaks are closely related to their salt water cousins, sea kayaks. They're very similar in design, since they're both meant to travel in the ocean and deal with waves, but surf kayaks have an additional feature. Like a surfboard, they have fins on the bottom to help cut across the water.
Fishing kayaks are generally less expensive and easier to maintain than other types of kayaks. It's best used for recreational fishing due to the broad beams used in the design to make it more laterally stable. The last thing you want while reeling in your latest catch is to capsize. Some fishing kayaks also offer the option to add outriggers for increased stability.
Sit On Top kayaks are considered one of the safest types of kayaks because they're easy to recover from if you tip over. It's easy to get onto and off of because there isn't a closed deck. These types of kayaks are ideal in warmer climates.
Inflatable kayaks are probably the easiest to transport, since they compress down when you let the air out. They're light and easily packed away when done because they have no hard shell. When you pump them up, you just add a rudder, grab your paddle, and you're ready for adventure.
Let's Recap - How To Choose a Kayak
When deciding which kayak is right for you, you'll want to consider the following things:
where you'll be using it (calm water, open water)
storage
stability
manueverability
safety
weight and lenght
transportability
We hope this article has helped you learn how to choose a kayak by highlighting the types of kayaks, their uses, and features. If it has helped you, please share this article with others you know who may be interested. Thanks and happy paddling!